Be it a restaurant, fast food chain, café or a round the corner deli, every food selling business is glorified by its busy hours. But achieving these busy hours requires nice blend of good service and great marketing.
Hotels and restaurants is the industry that merely marketing won't work. You need to equally deliver quality service and amazing food for retaining guests and hunting for a new one.
One of the ways is going digitally-Digital marketing.
Why you need SEO for restaurants?
Due to the advent of Smartphone's and tablets, optimizing your restaurant business has become critical because people search for restaurants and related services through mobile apps and mobile browsers. And among all this, Google has become a go-to guy for any questions we face.
Let's take a look at real-life scenarios. A person visits a new place. When searching for restaurants, there is a great possibility of using the phrase or in digital marketing term- "restaurants near me".
Here is how you get the result in Google.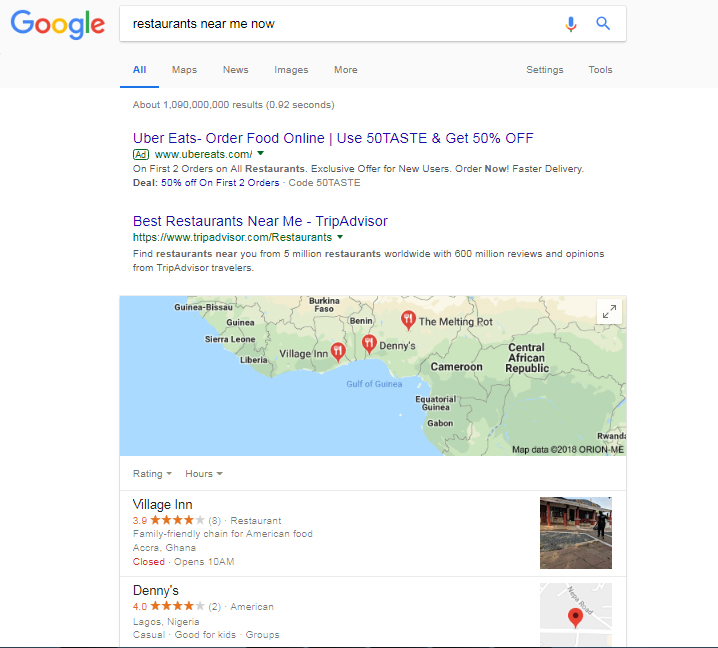 Here as you can see, some of the websites are showing on top of the search. These websites have gained this position with lots of traffic. Of course to achieve this result one needs lots of SEO and digital marketing work on the website.
How to do Search Engine Optimization for restaurants?
Boost up with new content
For the restaurant industry, spicing up do wonder! Similarly, regularly posting new content on your website adds up the flavor. Some of the creative ways are posting blogs, customer reviews, photos, and videos. You can initiate a content strategy for weekly or bi-monthly postings.
Careful while choosing the correct keyword
Be careful while choosing keywords and phrases in your content. As most of your visitors are going to be the people in your city or your neighborhood, use phrases and keywords that will help your website to top the search engine results while the user types the keywords.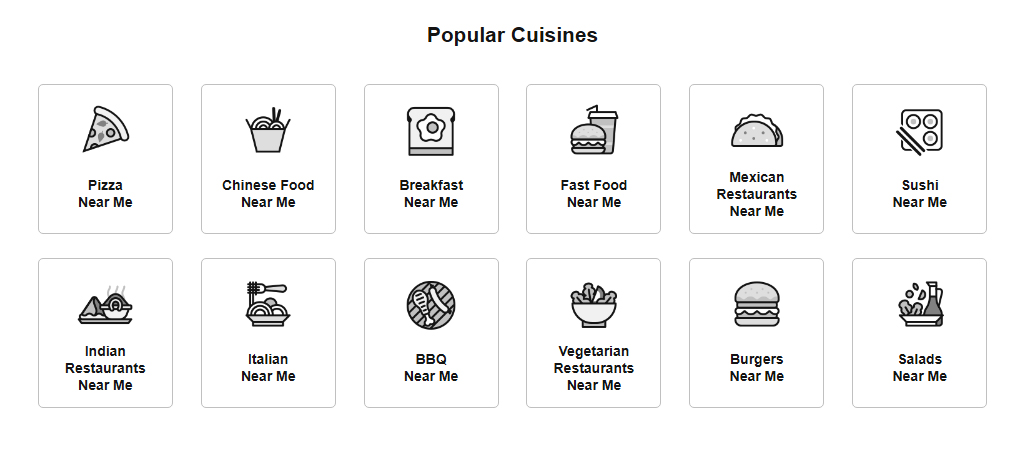 SEO: Meta title and description
Now comes the part of optimizing your restaurant website. Here SEO plays a very important part. Always try to include more keywords in titles and description of the page. This way when someone looks for a search term on a search engine like Google, it will try to match the search question with the most relevant title; hence having a headline is essential.
Google presence
The next thing you need to do is to mark your business on Google. When customers look up the address and types in a relevant keyword Google gives preference to its content. Here the importance of Google Plus comes for restaurant websites and online presence.
Remember, SEO can be helpful if you consistently put your own efforts and come up with something new marketing recipe every now and then.