You might wonder to know that nearly a quarter of the web runs on WordPress. Why? Just as all of you know, WordPress is more than a just blogging platform. WordPress has evolved as the most versatile content management system (CMS). You can still create fully functional websites and mobile application using WordPress.
The best thing about WordPress is that anyone can use it without any prior knowledge of programming. According to a recent survey, nearly 25% of the websites are powered by WordPress. And cheery on the cake is that it is 'freemium' and open source software. From step by step guide to install software and multiple tutorials available, anyone can quickly become familiar with this CMS. If this is not your thing, then you can always call for WordPress set up service.
Owing to the amazing functionality, it is no wonder that WordPress is used by neither web designers nor programmers. Most folks use WordPress without any prior knowledge of designing websites. There are thousands of free templates and themes available for every kind of website. Additionally, SEO friendliness feature makes a site rank high on search engines. This content management system is developed with security in mind. It is quite the safest and secure to run any website.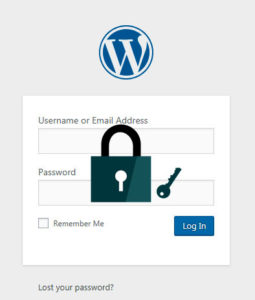 However, the real world can be a bit uncertain place. You can easily develop static & dynamic websites on WordPress. And of course an eCommerce website!
So if you are planning to build an eCommerce website, going with WordPress plug-in can be an option. Undoubtedly, you've heard of the most famous and worldwide-used WordPress plug-in WooCommerce. WooCommerce is a free plug-in of WordPress. Using this you can sell various products online. It is built to seamlessly integrate with WordPress.
You get an eCommerce store at lower cost using WooCommerce. It provides you with a full range of customizing options for the user interface. There are fabulous designs, templates, themes, and extensions in WooCommerce. All of them are responsive and customer-friendly. The shopping cart has pre-installed payment gateways. Once your store is developed then comes the hosting. Though WooCommerce is not a hosted platform, there are providers that have WordPress and WooCommerce hosting available.
Summing up! There are major benefits of WooCommerce platform. Specifically, if you are a startup with primarily small set up! This platform will help you in developing and enhancing your online store and achieving a large customer base.